Kaitlyn A. Blanchard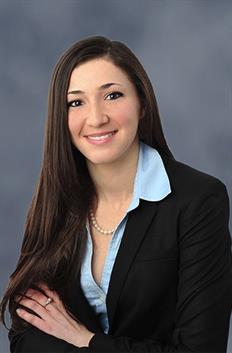 keisen@novicklawgroup.com
Kaitlyn A. Blanchard is an attorney of counsel with Novick & Associates.
Background
Kaitlyn grew up in Westchester and graduated magna cum laude from The George Washington University in Washington, D.C. earning a Bachelor's Degree in Business Administration. During her undergraduate studies, she worked at the U.S. Department of Housing and Urban Development with the Office of the Chief Financial Officer. Upon graduation, Kaitlyn gained experience as a paralegal concentrating in the areas of trusts and estates, corporate litigation and matrimonial law.
Kaitlyn attended the Benjamin N. Cardozo School of Law and received her Juris Doctorate with a concentration in taxation. She interned for the Hon. Anthony A. Scarpino, Jr., Westchester County Surrogate and with the office of Counsel to the Public Administrator. She then served as a law clerk at Novick & Associates, P.C. where she is now an Associate Attorney.
Prior to law school, she founded United Women in Business Foundation, Inc., an educational non-profit organization dedicated to furthering the personal and professional development of all women. The organization offers resources to underprivileged women and provides younger generations with tools to help them succeed. Her commitment to philanthropic endeavors continued through law school where she volunteered to prepare tax returns for low-income families and advocated for domestic violence victims.
Kaitlyn currently serves as Associate Executive Director of a charitable foundation which manages a Pooled Supplemental Needs Trust for the benefit of over 300 adults with persistent disabilities. In this role, she helps lead the organization by improving trust administration as well as implementing financial services and programs to enhance the quality of life of beneficiaries.
Kaitlyn is admitted to practice law in the States of New York and New Jersey.
Practice Areas
Kaitlyn concentrates her legal practice in Estate Litigation, Probate, Administration, Accounting, Taxation, and Guardianship.
Memberships
Kaitlyn is a member of the New York State Bar Association, Suffolk County Bar Association and New York County Lawyers Association.