Alice JaKyung Choi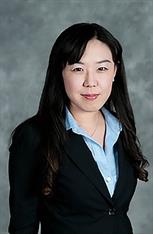 Alice JaKyng Choi is an attorney at Novick & Associates, P.C.
Background
Alice was born in Seoul, Korea. She holds a Bachelor's Degree and a Master's Degree in Consumer Science and is a Candidate for a Doctorate Degree in Consumer Science. Alice earned her Juris Doctorate from Touro College, Jacob D. Fuchsberg Law Center where she graduated cum laude.
Throughout Law School Alice was honored with numerous awards and acknowledgments. She was the Managing Editor for the Law Journal of Race, Gender & Ethnicity. Her outstanding work was recognized in 2009 by the ABA/BNA when she was received an Award for Excellence in Intellectual Property. Alice received one of the highest honors at Touro when she received the CALI award for Academic Excellence in Legal Process I. She also participated in the Phillip C. Jessup International Law Moot Court Competition.
During her time at Touro Law Center, Alice was the President of the Asian/Pacific American Law Students Association. She was a Research Assistant for Professor Douglas Scherer in the field of Employment Discrimination. Alice was appointed as Teaching Assistant for First-Year Legal Education Access Program (LEAP) Students.
She is admitted to the bar in the State of New York and New Jersey as well as the United State District Court for the Southern and Eastern District of New York and District Court of New Jersey.
During law school, Alice interned for the Hon. Denis R. Hurley, United States District Court Eastern District of New York and Hon. Ira B. Warshawsky New York Supreme Court Nassau County, Commercial Division.
Alice is fluent in Korean.
Publications
Sounds Like a Law Suit!: Comparative Analysis of P2P Software Cases, New York State Bar Association, Entertainment, Arts and Sports Law (EASL) Journal, Vol.19, No. 4, 51-61 (2008).
Moon, Yoon, Choi (2004). Exclusions of Housewives in the National Pension Plan in South Korea and Suggestions for Improvement, JOURNAL OF Korea Home Management Association, Vol. 21, No. 1, 61-72.
Moon, Choi (2003). A Study on Flow Experience in Serious Leisure and Leisure-Family Conflict, Journal of Leisure Studies, Vol. 3, No. 3, 23-39.
Moon, Yoon, Choi (2002). A Proposal for the Methodology of Partition of Assets in the Process of Divorce, Journal of the Korean Home Economics Association, Vol. 40, No. 12, 159-170.
Practice Areas
Alice concentrates her practice in the field of Wills, Trusts, Estate Planning, Estate Litigation, Probate, and Administration.
Memberships
Alice is a member of American Bar Association, New York State Bar Association, Suffolk County Bar Association, Nassau County Bar Association, and Asian American Bar Association of New York.