Kimberly Schechter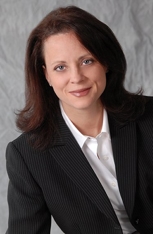 Kimberly Schechter is an attorney at Novick & Associates, P.C.
Background
Kimberly grew up in Roslyn Harbor, New York. She is a graduate of Boston University where she earned her B.S. in Broadcast Journalism in 1993. After working as a television producer for over a decade, Ms. Schechter attended Hofstra University School of Law where she earned her Juris Doctorate in 2006. As a law student, she studied Constitutional Law under U.S. Supreme Court Justice Ruth Bader Ginsburg at the Universite de Nice in France as part of Hofstra University's Study Abroad Program. She is admitted to the bar of the state of New York, the U.S. District Court in the Eastern and Southern Districts of New York.
Before joining Novick & Associates, P.C., Kimberly worked in the field of Immigration Law and International Adoption. Currently, she is a Board Member of People Need Caring, Inc. a not-for-profit foundation dedicated to the needs of children worldwide. Some recent projects that have been developed by Kimberly are building homes for those in need in Guatemala, setting up medical facilities in orphanages and creating the Dream Team which fulfills the wishes and needs of terminally ill children.
Prior to law school, Kimberly worked as a television producer for ABC News, MSNBC, Fox News Channel, Television Food Network and News 12 Long Island. As a television producer, she produced many high profile segments. She also founded a private production company where her clients included Cablevision, Federated Department Stores, Computer Associates and Continuum Health Services. She has received many awards for her work in broadcasting, most recently from Creativity Magazine for her biography of former New York Mayor Rudolph Giuliani and a Beacon Award for her work producing Cablevision's Power to Learn education initiative.
Practice Areas
Kimberly presently concentrates her legal practice in the areas of Trust, Estate Litigation, and Probate.
Memberships
Kimberly is an active member of the following organizations: American Bar Association, New York Bar Association, Nassau County Bar Association, Suffolk County Bar Association, and the Nassau County Women's Bar Association.
Speaking Engagements
"What You Need to Know as a Guardian Ad Litem: Probate (Uncontested and Contested) and Administration Proceedings" (CLE hosted by the New York State Bar Association on May 17, 2016)