Protection of Beneficiary Rights in New York
New York Attorney Protecting Beneficiary Rights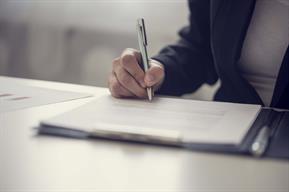 Beneficiaries have legal rights that are specifically delineated by law. When these rights are violated, legal action can be brought to reclaim them along with the inheritance you rightfully deserve. At Novick & Associates, P.C., we can help protect your rights during the complex estate administration process and help you stake a claim to assets to which you may have been denied. The rights of our clients are our primary concern. Donald Novick and his team are committed to ensuring that beneficiaries inherit what rightfully belongs to them.
Call us today at (631) 547-0300!
As these matters frequently involve other members of the family or difficult personal issues, you want to ensure that you have the highest quality, talented New York estate litigation attorney representing you with discretion and confidentiality. When it is obvious that your rights as a beneficiary have been compromised, we move forward as a zealous advocate for your rights. We have achieved many notable victories in litigating estate cases in NYC courts, some of which set a legal precedent. With over 30 years of experience and recognized as a premier estate litigation law firm, you can have confidence that your legal issue will be addressed with skill.
New York State Beneficiary Laws
Beneficiaries of a New York estate have the right to:
Receive up to date and relevant information about the estate
If they are entitled to, they are able to get the entire share of the estate
Receive their share of the estate in a timely manner
Receive an inventory of the estate within nine months of the executor or administrator being appointed
Compel the executor or an administrator to provide a formal judicial accounting
Remove an executor or administrator who is believed to be using the estate for their own gain
Protect your legal right to your rightful inheritance!
If you suspect that your beneficiary rights have been compromised for any reason, or you were denied assets promised to you by your loved one before they died, legal action should be undertaken immediately on your behalf. There is a limited time in which to take legal action in these cases and if you fail to do so you could lose your opportunity to get the inheritance that your relative or other party intended for you to receive.
During the probate process, a determination regarding the true beneficiaries of an estate will take place.
Any person that believes that they may be denied their rightful inheritance must take legal action during this process.
There are various issues that could be addressed in these matters, including fraudulent transfers, spousal right of election, or breach of fiduciary duty.