John P. Graffeo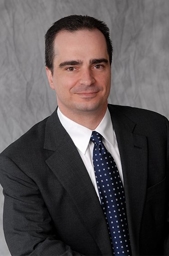 John Graffeo is an attorney with Novick & Associates, P.C.
Background
John was born in Long Island, New York. He attended Long Island University where in 1992 he earned a Bachelor of Arts in Psychology and Criminal Justice. In 1994 he earned a Master's of Science in Criminal Justice. He attended Hofstra University School of Law and earned his Juris Doctorate in 1997. John graduated in the top 15% of his law school class. The following year he was admitted to the New York Bar.
Practice Areas
John presently concentrates his legal practice in the areas of Estate Litigation, Probate, Commercial Law, and Real Estate.
Memberships
John is an active member of the following organizations; Suffolk County Bar Association, Nassau County Bar Association, New York State Bar Association, New York State Trial Lawyers Association and the American Bar Association.
Offices
2014 – 2016 - Co-chair of the Nassau County Surrogate's Court Committee
2016 – 2018 - Co-chair of the Suffolk County Surrogate's Court Committee
2016 – 2018 - President of the Suffolk County Columbian [Italian] Lawyers' Association, Inc.
2019 – present- Member of Hofstra University Paralegal Advisory Board
2019 – present- NYSBA Trusts & Estates Law Section Co-Vice Chair of the Surrogate's Court Committee