Michael J. Sullivan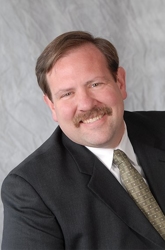 Michael J. Sullivan is an attorney at Novick & Associates, P.C.
Background
Michael was born in Brooklyn, New York. He is a graduate of Colgate University where he earned his Bachelor of Arts in Political Science. While attending New York Law School, he served as Managing Editor of the Law Review. Michael earned his Juris Doctorate with honors in 1989. He received his Masters of Law in Taxation from New York University School of Law in 1998. Michael is admitted to the bars of the States of New York, Connecticut, New Jersey and the United States District Court for the Eastern and Southern Districts of New York, and United States Tax Court.
Michael joined Donald Novick in 2003. Since working with Mr. Novick, he has developed his practice in estate planning, probate, estate litigation, and contested accountings. By preparing and analyzing estate matters at the outset, Mr. Sullivan has been able to settle many estate matters expeditiously and has maximized our client's financial recoveries.
Practice Areas
Michael concentrates his legal practice in the areas of Estate Planning, Estate Litigation, Probate, Taxation, Commercial Law, Trusts and Estate Administration.
Memberships
Mr. Sullivan is an active member of the New York State and Richmond County Bar Associations. He is also a member of the New York State Bar Associations Committees on Practice and Ethics and Newsletters and Publications.